Unfixed Place, Ambiguous Time



Exhibition
Curator: Seda Yıldız
Artist: Vigan Nimani
5-6-7 May 2022, Prishtina, Kosovo

A multidisciplinary exhibition in three parts, various locations in Prishtina: Kino ARMATA, Grand Hotel Prishtina, The artist's studio.


Unfixed Place, Ambiguous Time unfolds as three separate exhibition parts and focuses on the multilayered artistic practice of Vigan Nimani (b.1981, Prishtina). It is a mode of presentation in which viewers are invited to navigate between urban landmarks of the city during three days, encompassed by paintings, music, drawings and photography. Educated as a painter, Vigan Nimani played free improvisation & experimental music in the band Tetris, works as a cultural worker in Kino ARMATA foundation and runs a restaurant (an extension to his studio, housing some of his paintings). Since the early 2000's, he has been an active figure in shaping the local art and culture scene in Prishtina, the capital of Kosovo, which has been developed by the experimentation and self-organization of the inhabitants. Nimani's close relation to his hometown becomes evident in his artistic oeuvre too. This multidisciplinary exhibition, for the very first time, gathers paintings, drawings, sound and photographs to take a broader look into the artist's practice from the early 2010's to present.

The selection of the venues will also help to reveal the exhibition's thematic focus; the notion of time (past and now), the city's changing urban landscape and the role of artistic practice in activating cultural memory. Kino ARMATA, a former cinema in 'Yugoslav Army House', which was later used as United Nations headquarters, will host an audiovisual performance. Surrounded by paintings Nimani will play live without the separation of the audience from the stage. Grand Hotel Prishtina, a Modernist architectural landmark, will host rarely exhibited small paintings on wood and other surfaces. The artist's studio in the old town will be the meeting place to have a conversation and examine his modus operandi closely. Along with drawings on paper, Nimani's photographs documenting the Modernist architecture across Kosovo—which has now become an archive of a very specific era— will be on display.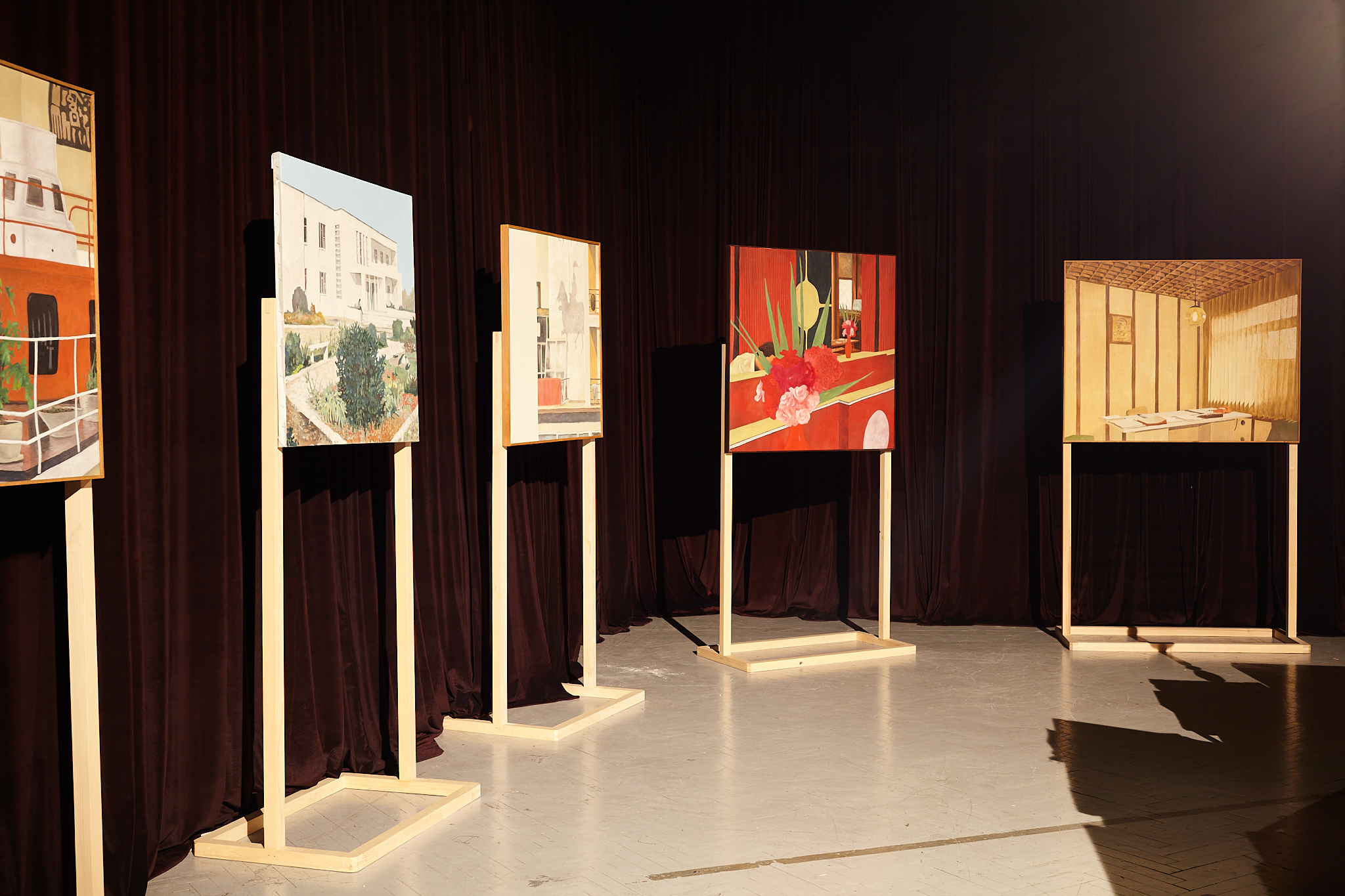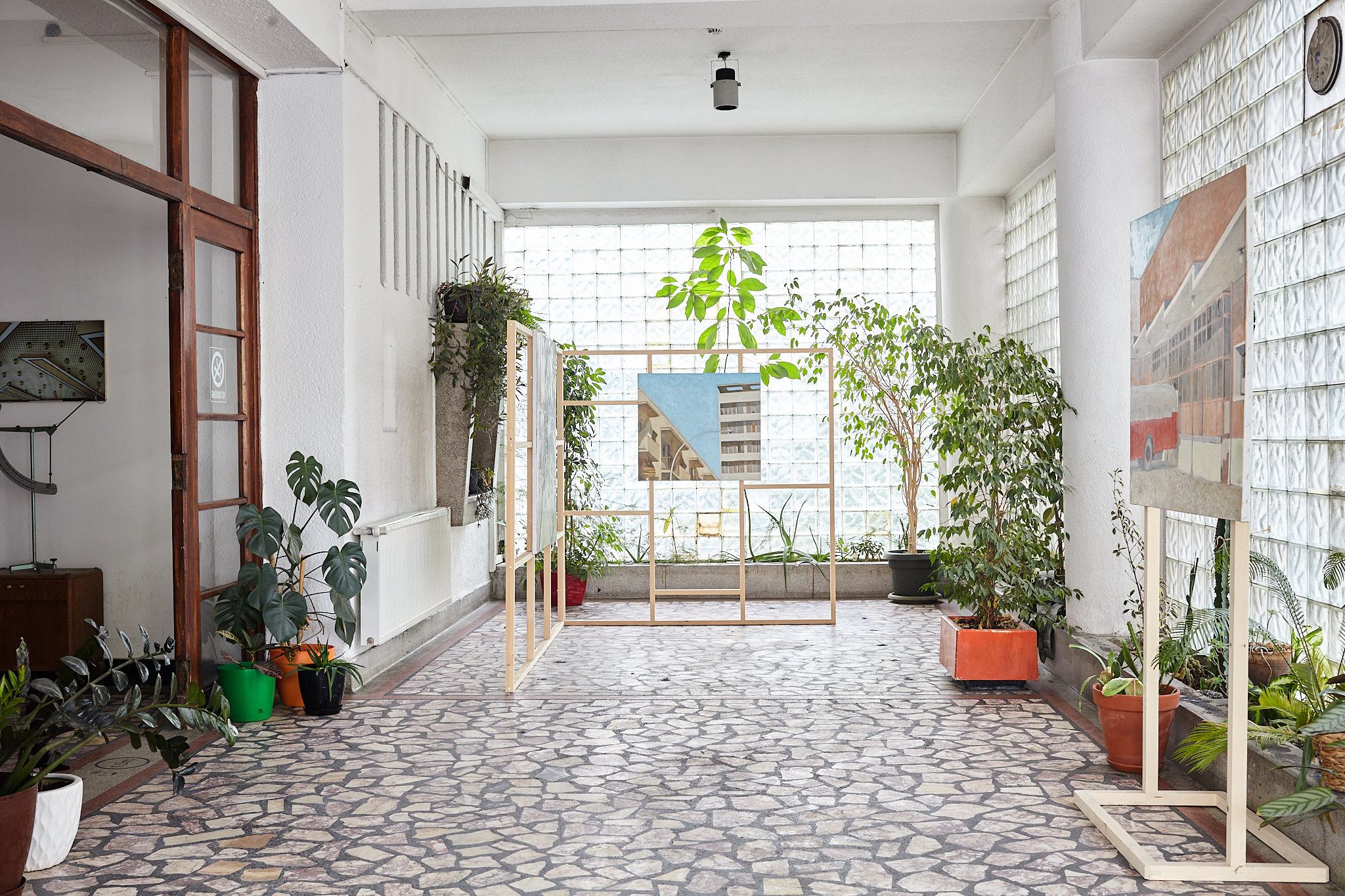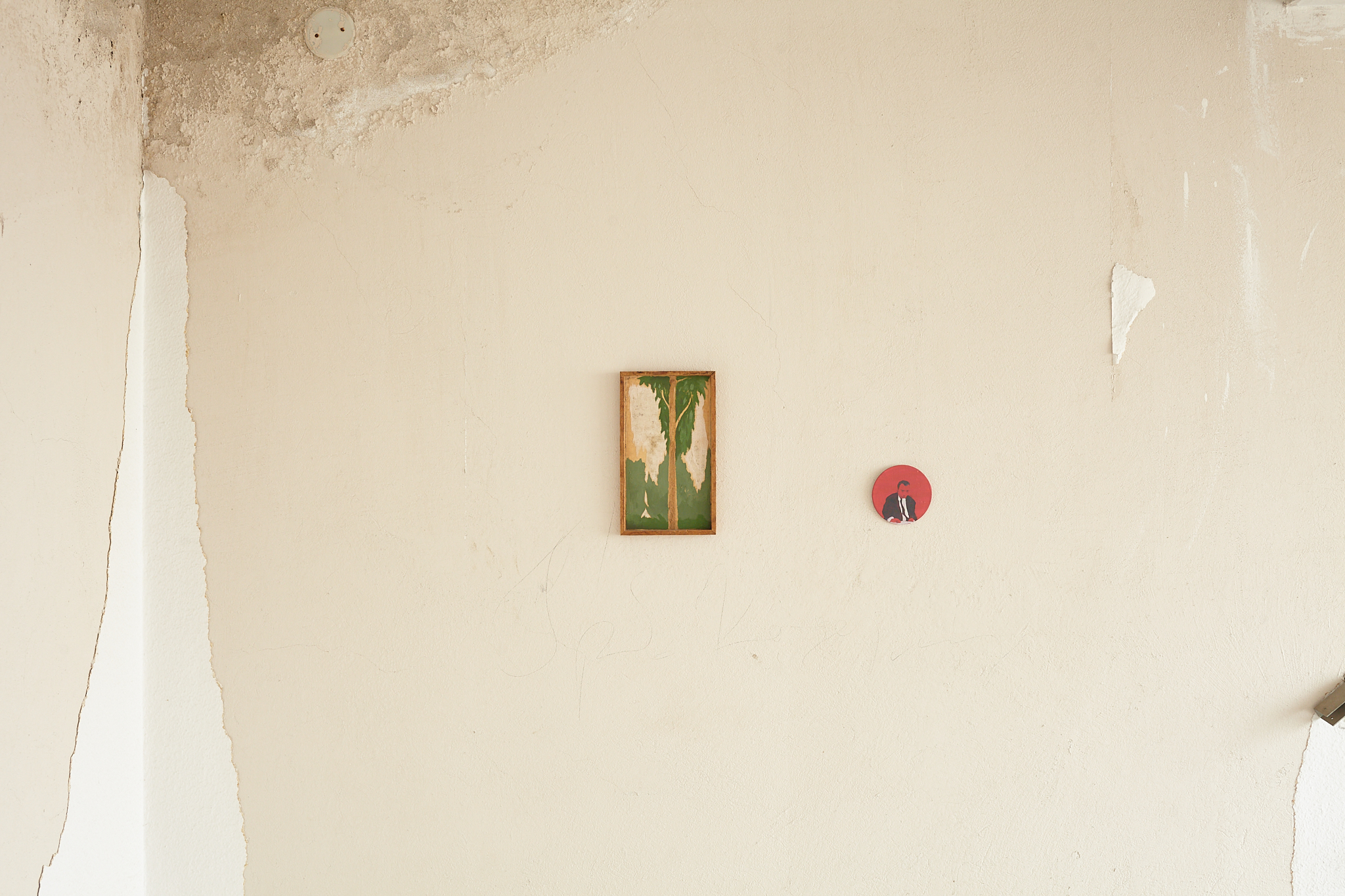 This project has been supported by Behörde für Kultur und Medien (BKM) and Kosovo Ministery of Culture, Youth, and Sport.